February 28, 2018
Nissan / NISMO Super GT drivers meet the fans at global HQ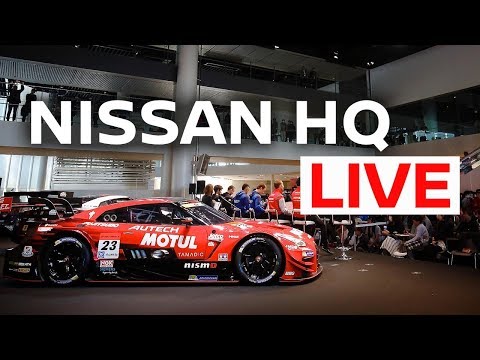 YOKOHAMA, Japan – Nissan unveiled its 2018 motorsport plans in Japan on Saturday with the stars of the Super GT championship gathering at global HQ to meet the fans.
Nissan/NISMO enter the 2018 championship with an updated team and driver line-up, with NDDP Racing with B-Max making its GT500 debut as a team and Japanese Formula 3 champion Mitsunori Takaboshi ready for his first full-season of GT500 competition.
The No. 23 Nissan GT-R NISMO GT500 of Ronnie Quintarelli and Tsugio Matsuda begin their fifth season together as a pairing – the Italian and Japanese combination looking to score their third championship together.
"We've been teammates for so long," said Quintarelli. "I think over time the relationship has improved for the better and we are on the best terms now. We won the title in 2014 and 2015, and we were almost there in '16 and '17, so we know we can do it. Along with Tsugio, and the whole team, we're going to work very hard to try and bring that win home."